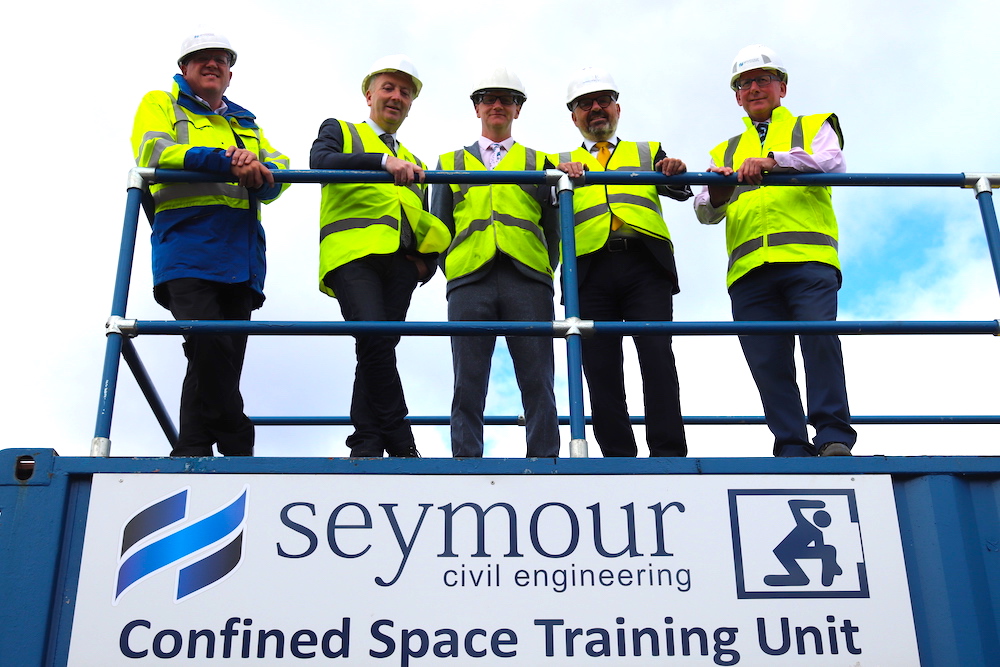 Seymour Civil Engineering, Hartlepool College of Further Education and Hartlepool Borough Council have opened a new civil engineering skills academy in Hartlepool.
The new civil engineering skills academy will provide certified qualifications to future and current civil engineers both locally and nationally with the aim of helping to close the ever-growing skills gap in the industry.
The new civil engineering skills will incorporate a wide and diverse training and skills curriculum including housebuilding, surveying, planning, street works, plant & machinery training, horticulture, landscaping, tree surgery and general construction operative apprenticeships.
Just a few of the programmes initially on offer include: General Construction Operatives Apprenticeships, NPORS & CPSCS plant training and Certification, confined space training, safe lifting operations, slinging/signalling, protection of underground services, short duration courses including abrasive wheels, manual handling, asbestos awareness, working at height, health and safety – IOSH, NEBOSH and Water Hygiene.
The site is nestled in 11 acres of land off Brenda Road in Hartlepool and has been made possible thanks to Hartlepool Borough Council making the land available for lease. It is the culmination of three years of planning by Seymour Civil Engineering.
For more information go to: www.seymourcec.co.uk
Share this post...